Wednesday, 6 May 2015 - 100 years later:
All day today at University College Cork, the alma mater of
Lusitania
surgeon
Dr. James McDermott
, was the
Lusitania
lecture series that took place at the Boole I Theater. One of
The Lusitania Resource
's own administrators and contributors, historian Peter Kelly, presented a selection of stories of the passengers and crew, highlighting the stories of
Albert Arthur Bestic
, the
Crompton Family
,
John Welsh
and
Gerda Neilson
,
Henry Sonneborn
and
Leo Schwabacher
.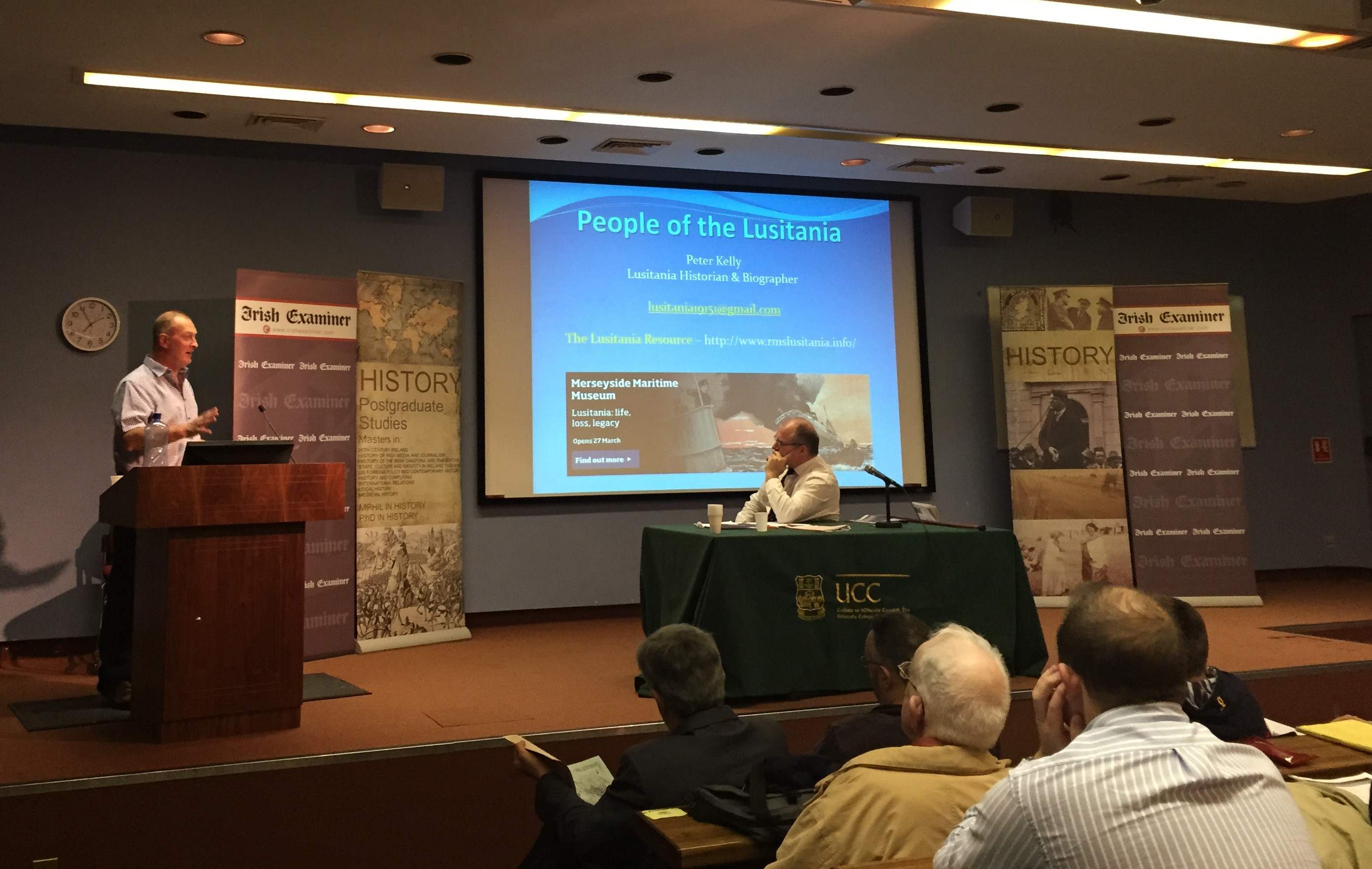 Later on that evening in Cobh, formerly Queenstown, the families of several
Lusitania
passengers the crew (as well as researchers like yours truly) came together at the Commodore Hotel (formerly the Queen's Hotel), where many survivors were taken to once their rescue vessels had landed in the port. The event was organized by Jon Kiger, as descendant of saloon passenger
Albert Byington
, and Melissa Jossa, a descendant of second cabin passenger
Solomon "Samuel" Abramowitz.
 We also had a special appearance by Elizabeth Joseph, the daughter of
Helen Smith
.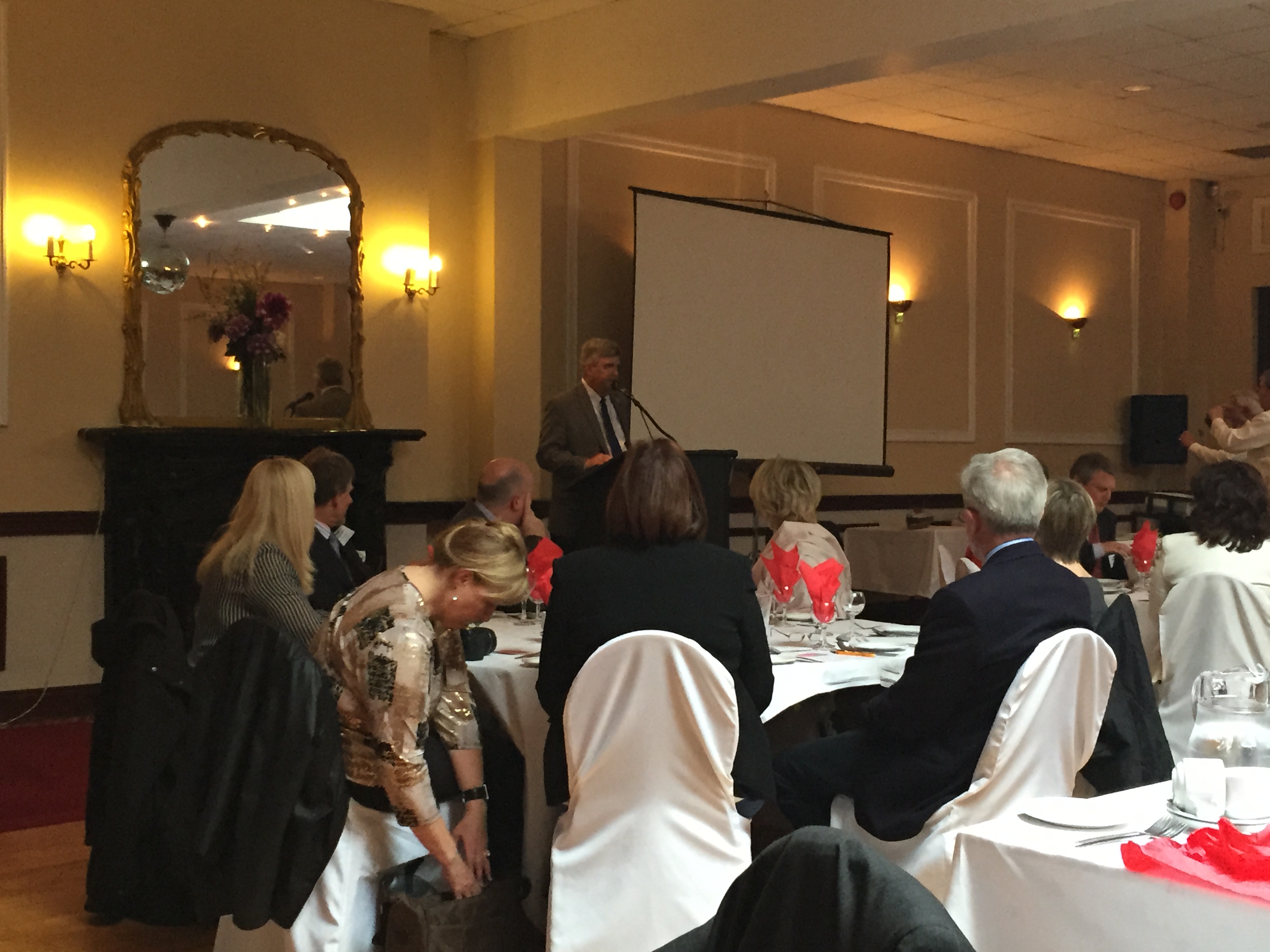 It was a wonderful event bringing together the descendants of these people who were connected by a momentous, horrific, and tragic event in world history, where new friendships were made and connections of generations past were rekindled. Among the families present who gave speeches included (and this list is probably not complete because it's late in Ireland, so I might have trouble remembering -
Italics
indicate survivor):
The organizers also thanked the city of Cobh with a plaque for all that its people did to aid and comfort the survivors. We also had brief speeches by the curator of the Cobh Museum and myself about the importance of continuing to remember those who were on board
Lusitania
100 years ago.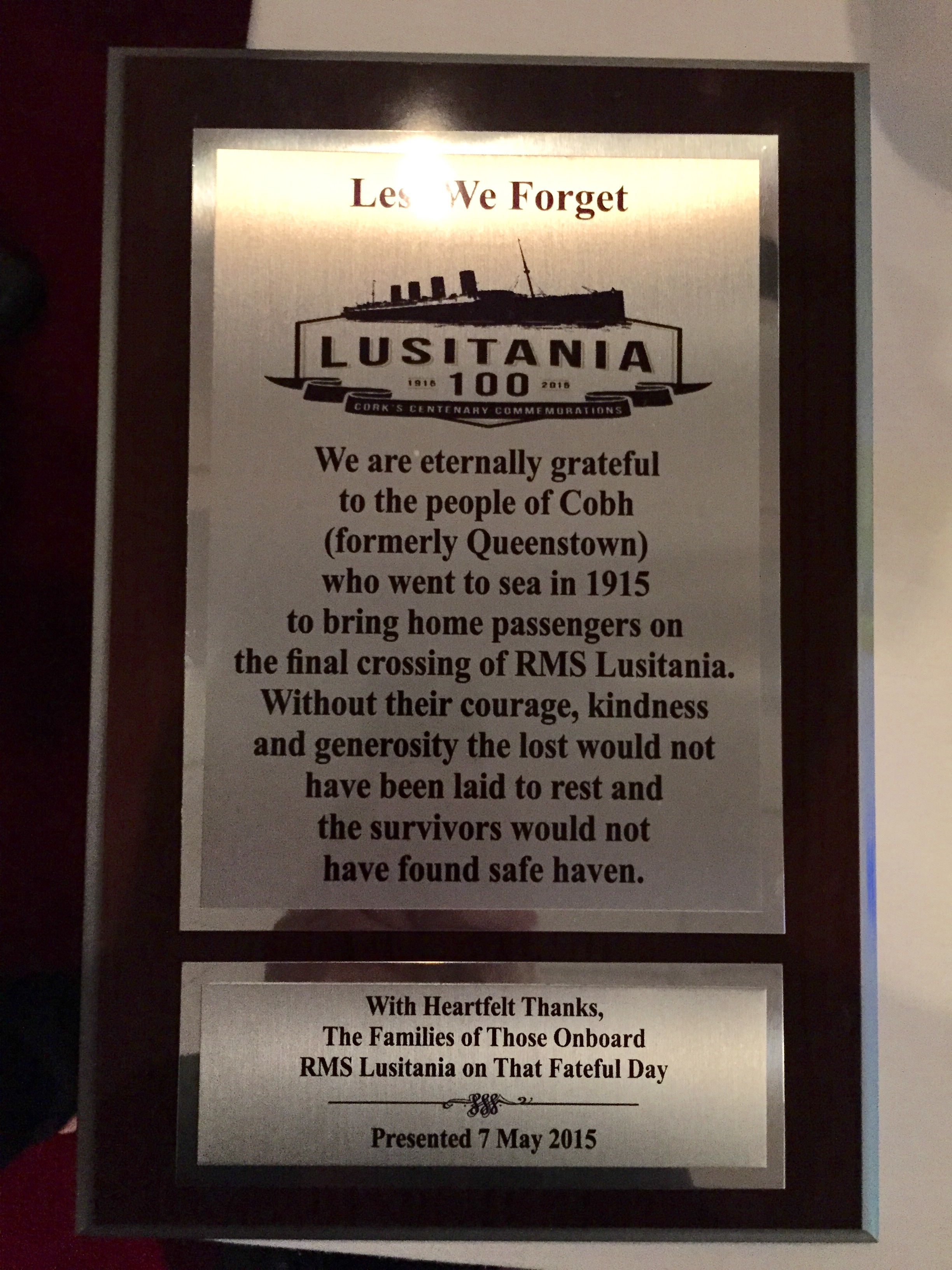 I was fortunate to dine with the families of Herbert Ehrhardt, Patrick Hanley, and May Barrett.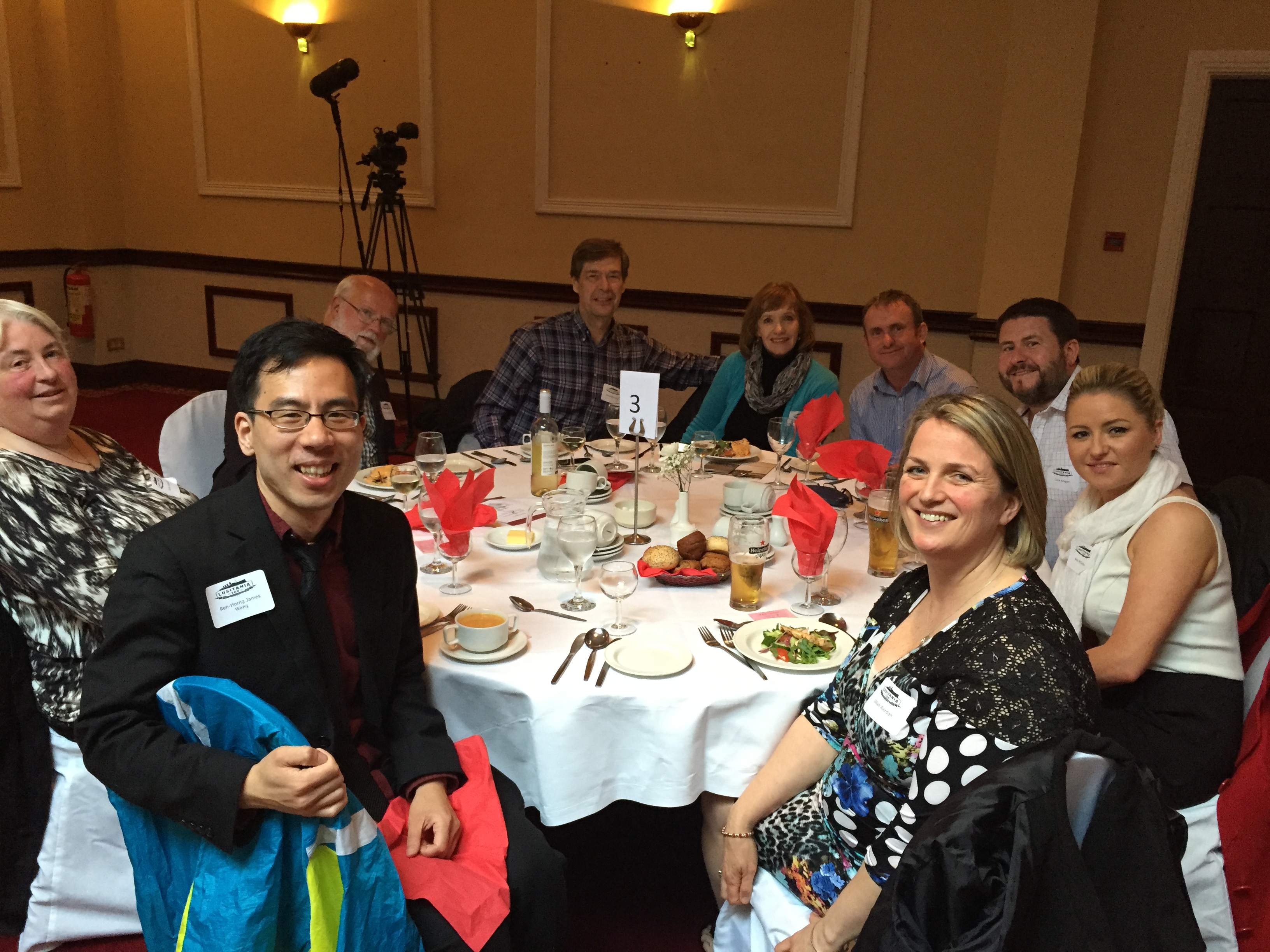 While I have more pictures and video, I'd like to get the consent of the people photographed before publishing them on the web. But here is the 
Lusitania
cake created for the occasion: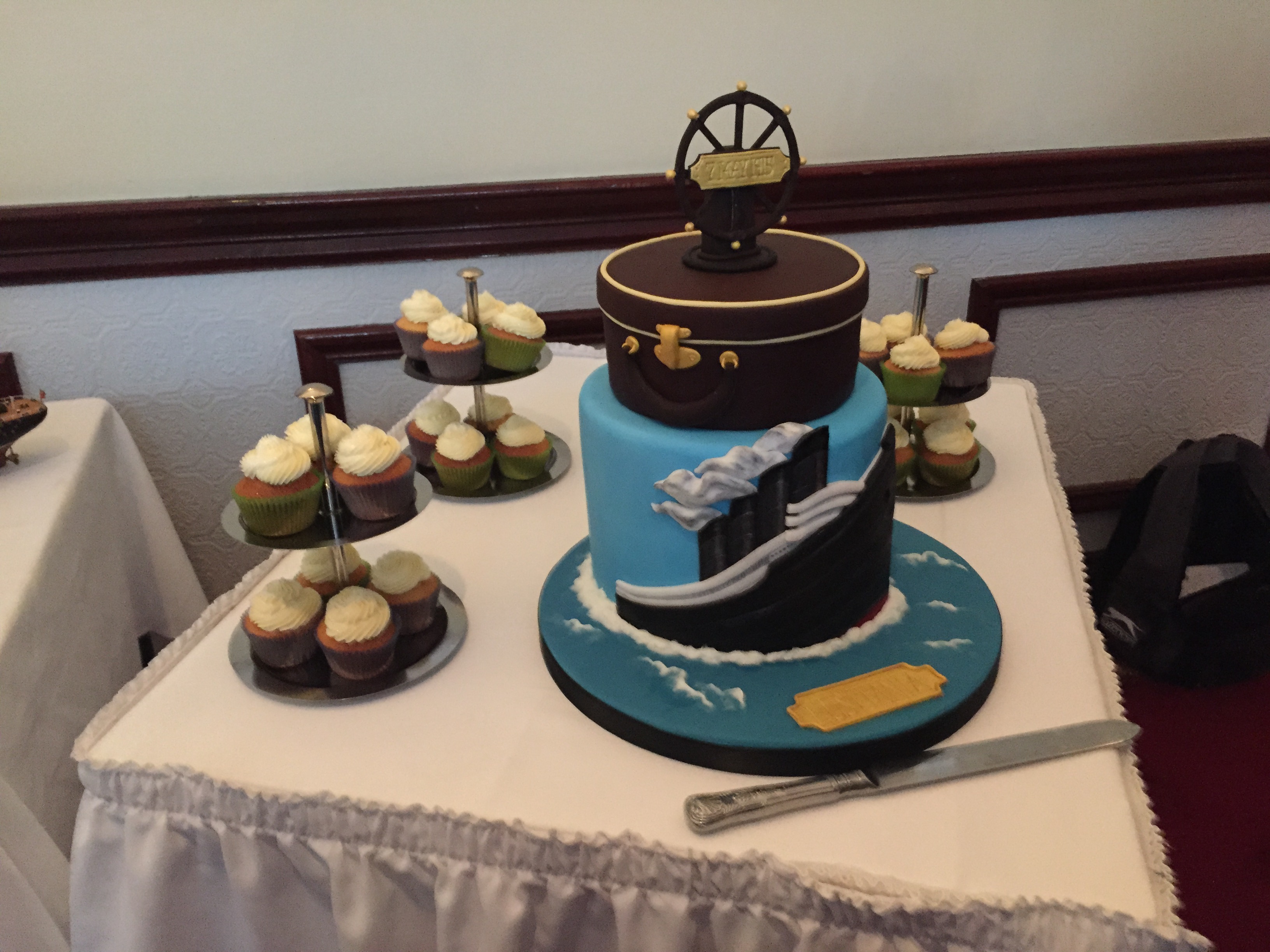 All in all, it was a great event, and I hope that this brings together more people whose lives have been touched by the
Lusitania
and that we grow as a community and family beyond this anniversary and that the lives and stories of the people who were on the great ship continue to be remembered.