Charles T. Jeffery Saloon Passenger Saved
Michael Poirier Collection/National Archives
Born
Charles Thomas Jeffery 13 May 1876 Kenosha, Wisconsin, United States
Died
10 November 1935 (age 59) Kenosha, Wisconsin (or Merion, Pennsylvania?), United States
Age on Lusitania
38
Ticket number
20608
Cabin number
B 44
Traveling with
None
Lifeboat
?
Rescued by
?
Occupation
Entreprenuer (company president)
Citizenship
United States
Residence
Kenosha, Wisconsin, United States
Other name(s)
none
Spouse(s)
? (Please provide names and dates)
Charles T. Jeffery (1876 - 1935), 38, was an American automobile manufacturer from Kenosha, Wisconsin, United States. He was the president and manager of the Thomas B. Jeffery Company. Jeffery was well-known in the auto trade and a friend of
Charles
and
Mary Plamondon
. Following the success of the Jeffery Quad, which gained the interest of the U.S. Army and was sold to Russia and France, he was traveling aboard
Lusitania
to France to discuss a contract for the sale of Jeffery Armored Cars. The Jeffery Company began manufacturing armored cars in early 1915. Aboard
Lusitania
, Jeffery became acquainted with
Thomas Silva
,
James Brooks
, and
Allen Barnes
. Jeffery was in the smoking room with Silva when the torpedo hit. Jeffery and Silva were separated in the crowd. Jeffery survived; Silva did not. Jeffery subsequently corresponded with the Silva family.
The family business
---
Charles T. Jeffery was born on 13 May 1876, the son of Thomas B. Jeffery and his wife Kate. They lived in a large house on 6221 Third Avenue, a 2 1/2 story brick Eclectic Revival. Thomas was the founder of the Thomas B. Jeffery Company, an automobile manufacturer in Kenosha, Wisconsin. The senior Jeffery was a native of Stoke, Devon, England and came to the United States when he was 18. He lived in Chicago, Illinois for a while where he worked in telescope manufacturing before entering the bicycle business in 1879 with R. Philip Gormully, organizing the Gormully & Jeffery Manufacturing Company. Gormully & Jeffery made the Rambler bicycle, manufactured in Chicago from 1878 to 1900. By 1900, Gormully & Jeffery was the second-largest bicycle maker in the United States and Thomas Jeffery is credited for developing the clincher rim that allow for the use pneumatic tires, among other things. Thomas Jeffery became interested in automobile manufacturing, and in 1897 he built the first Rambler motor car. He was so serious about automobiles that in 1900, he sold his stake in Gormully & Jeffery to the American Bicycle Company to finance the new car company, named the Thomas B. Jeffery Company. With the money from this sale, on 6 December 1900, Thomas B. Jeffery bought the old Sterling Bicycle Company's factory in Kenosha, Wisconsin for $65,000. The original factory building was 600 x 100 feet (183 x 30 m) in size, but by 1916 more than 20 acres (8 ha) were under roof and the company facilities had grown to over 100 acres (40 ha) including a test track. Early attempts to establish their company and make it famous were not successful. Then, in 1900, positive reviews at the 1899 Chicago International Exhibition and Tournament and the first National Automobile Show in New York City got Jeffery noticed. Thomas' son, Charles T. Jeffery, pursued automotive innovations in his 1901 prototypes of Models A & B. Charles introduced the steering wheel and front mounted engines, as at the time, cars were controlled by tillers and engines were under the seats. Production for these new models were ready by 1902, but Thomas thought these design changes were too radical and dissuaded Charles from going forth with these innovations. The Jeffery Company moved to bigger and more reliable models. The company adopted assembly line manufacturing, the second one to do so after Ransom E. Olds. In 1903, Jeffery sold 1,350 Ramblers. In 1904, Thomas became convinced that Charles' idea of a steering wheel was a sound one and adopted it. In 1905 Jeffery had sold twice the number of cars they sold in 1903. By 1907, Jeffery was building a large variety of different body styles and sizes. Nearing retirement, Thomas and Kate went on an extended tour of Europe and the Near East. The Thomas and Kate had been visiting Pompeii, when about midnight on 9 April 1910 (some sources say 21 March), Thomas suffered a fatal heart attack. His body was returned to Kenosha and a mausoleum was built for his remains in what is now Green Ridge Cemetery in Kenosha.
At the helm
---
On 10 June 1910, Charles incorporated the Thomas B. Jeffery Company as a $3 million (US$70,478,571 in 2011 dollars) public stock company. Charles T. Jeffery was the president and general manager, and H. W. Jeffery was vice president and treasurer. Under Charles' leadership, the car company continued to prosper. In 1914, Charles renamed the Rambler "Jeffery" in honor of his father and produced 10,283 of them. A significant success for the company were the large number of heavy-duty trucks Jeffery manufactured, which attracted the interest of the United States Army. The U.S. Army became Jeffery's best customer during World War I. Jeffery was also selling his trucks to the French and Russian armies. During World War I, Jeffery designed a four wheel, chain drive truck, known as the Jeffery "Quad" (later Nash Quad) that assisted the Allied effort. Approximately 11,500 Jeffery and Nash Quads were built. The Quad not only had four-wheel drive and four-wheel brakes, but also had four-wheel steering. The Jeffery Quad eventually became the workhorse of the Allied Expeditionary Force. These vehicles saw heavy service under General John J. Pershing.
Lusitania
---
Jeffery boarded Lusitania on 1 May 1915 to travel to France to discuss a contract for the sale of Jeffery Armored Cars. Jeffery's ticket number was 20608 and his cabin was B-44. During the voyage, Jeffery became acquainted with 
Thomas Silva
, 
Allen Barnes
, and 
James Brooks
, mostly people who sat at the same table for their meals and some people they met in the smoking room. On 7 May, the day of the disaster, Jeffery met up with Silva around 1:30 p.m. in the smoking room.  They were sitting there when they all noticed the ship make a sharp turn.  Curious, the men went out to the verandah cafe just aft of the smoking room and saw an arc in 
Lusitania
's wake.  Jeffery commented to Silva that the captain had probably seen "something," that something being understood as a submarine and perhaps 
Captain Turner
 was taking evasive action.  As the ship resumed her normal course, Silva and Jeffery returned to the smoking room and chatted for a bit.  Jeffery, who had had a late breakfast, decided to go down to the dining saloon to grab something "light."  Silva said that he was not hungry and remained in the smoking room, reading.  Jeffery returned a half-hour later and saw Silva was still reading.  They resumed conversation, but ten minutes in, the torpedo struck. Feeling the shock and the explosion, Jeffery and Silva ran back out to the verandah cafe to see what had happened.  From the direction of the sound, they deduced that the torpedo must have struck the starboard side.  Soon afterwards, many people rushed out onto the deck, separating Jeffery and Silva.  Jeffery did not see Silva again. A reporter later mentioned to Jeffery that it seemed odd that he should be one of the survivors when men much better equipped physically to swim and stand the shock of the water than he were lost. Jeffery deduced that the physically strong Silva had stayed on the starboard side of the ship and may have been caught by the motion of the ship rolling over in her final moments. In Queenstown, Jeffery was unable to find Silva, or find anyone who had seen him.  Jeffery saw James Brooks and Allen Barnes, who had also survived the sinking. At the hotel Jeffery and James Brooks were taken to, the two men saw a scantily clad survivor washing coal soot from her face and Jeffery asked asked if there was anything in town that he could get for her.  Her response of "no thank you" sounded strangely natural after surviving the ordeal that they had just been through.  Jeffery was told that no more bodies were being recovered, so soon thereafter he left for London. One and a half months after the sinking, the Silva and Dekle families contacted Charles T. Jeffery, who related Silva's last known whereabouts to them. This delay had occurred because of misreporting Jeffery as being from Bridgeport, Connecticut instead of Kenosha, Wisconsin, that made tracking down Jeffery difficult for the Silva family.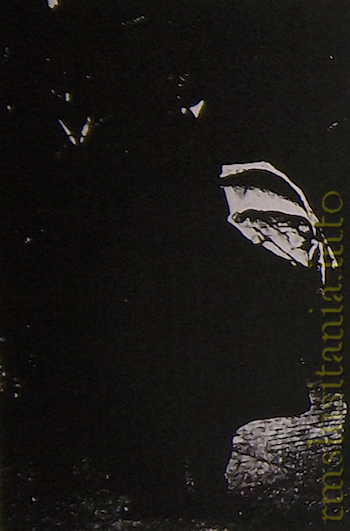 Charles Jeffery in Queenstown. Image:  

New York Times

, 16 May 1915 (Apologies for poor quality - will try to find better picture, time permitting).
Epiphany
---
Prior to the
Lusitania
disaster, Jeffery had been thoroughly committed to his company and its success. His harrowing escape caused him to rethink is life and he, in the words of one author, "re-evaluated his priorities." He wanted to enjoy his life, and thus he opted for early retirement and put the Jeffery Company up for sale. In August 1916, Charles Nash, co-founder of Buick and former general manager of General Motors, purchased the Jeffery Company and Jeffery's property at 6221 Third Avenue. The automotive company was renamed Nash Motors. Thus, the Jeffery Company can be said to be the forerunner of Nash Motors and the American Motors Corporation (AMC), the latter of which formed with the 1954 merger of Nash-Kelvinator and the Hudson Motor Car Company. AMC was purchased by Chrysler in 1987, which was rebranded Eagle and then retired in 1998. As for Jeffery, he enjoyed the rest of his years in retirement - all 19 years of it - mostly sailing on Lake Michigan. He was also an avid collector of rare books, maps, and autographs, which were sold at auction upon his death. Jeffery also spent much of his time championing various charities. He died on 10 November 1935 at his home in Kenosha at 59 years of age. The Jeffery-Nash House on 6221 Third Avenue in Kenosha still stands today.
Links of interest
---
Charles Jeffery - Wisonsin's Lusitania Connection
1915 Jeffery-Quad Armored Car No. 1 at War Wheels
The Jeffery Automobile & The Thomas B. Jeffery Co. at American Automobiles
Charles T. Jeffery at Wikipedia
Thomas B. Jeffery at Wikipedia
Thomas B. Jeffery Company at Wikipedia
"Who Was Thomas B. Jeffery?" - Jeffery Elementary, Kenosha, Wisconsin
Passport to Perdition - The Story of Thomas Silva
---
Contributors
Laura Hoglund, USA Senan Molony, Ireland Judith Tavares
References
Hoglund, Laura. "Charles Jeffery - Wisconsin's
Lusitania
Connection."
The Examiner
. 25 January 2011. Web. 20 July 2011. <
http://www.examiner.com/history-in-green-bay/charles-jeffery-wisconsin-s-lusitania-connection
>. "Thomas B. Jeffery."
Find A Grave
. Web. 20 July 2011. <
http://www.findagrave.com/cgi-bin/fg.cgi?page=gr&GSsr=321&GScid=88049&GRid=60387831&
>. Hyde, Charles K. "Chapter 1: Thomas B. Jeffery Company, 1902 - 1916."
Storied Independent Automakers: Nash, Hudson, and American Motors
. Wayne State University Press, 2009. "Who Was Thomas B. Jeffery?" Jeffery Elementary. Web. 20 July 2011. <
http://jeffery.kusd.edu/about/jefferyhistory.html
>. Molony, Senan (2007).  "Passport to Perdition"  Encyclopedia Titanica.  <
http://www.encyclopedia-titanica.org/lusitania-passport-to-perdition.html
> "Kenosha Things to Do."
Virtual Tourist
. 1994. Web. 20 July 2011. <
http://www.virtualtourist.com/travel/North_America/United_States_of_America/Wisconsin/Kenosha-896555/Things_To_Do-Kenosha-TG-C-1.html
>. "Charles T. Jeffery." Wikipedia: The Free Encyclopedia. Wikimedia Foundation, Inc. 22 July 2004. Web. 20 July 2011. <
http://en.wikipedia.org/wiki/Charles_T._Jeffery
> "Thomas B. Jeffery." Wikipedia: The Free Encyclopedia. Wikimedia Foundation, Inc. 22 July 2004. Web. 28 April 2011. <
http://en.wikipedia.org/wiki/Thomas_B._Jeffery
> "Thomas B. Jeffery Company." Wikipedia: The Free Encyclopedia. Wikimedia Foundation, Inc. 22 July 2004. Web. 28 April 2011. <
http://en.wikipedia.org/wiki/Thomas_B._Jeffery_Company
>