Charles Klein
Saloon Passenger
Lost

image:  

New York Times

, Sunday 16 May 1915.
Born
Charles Klein
7 January 1867
London, England, United Kingdom
Died
7 May 1915 (age 48)
At sea
Age on Lusitania
48
Ticket number
D 1345
Cabin number
D 23 and bath
Traveling with
– Charles Frohman (colleague)
– Justus Miles Forman (colleague)
Body number
Not recovered (?)
Occupation
Playwright
Citizenship
British (England)
Residence
– London, England, United Kingdom
– Rowayton, Connecticut, United States
Spouse(s)
Lillian Gottlieb (1888 – 1915, his death)
Charles Klein (1867 – 1915), 48, was a British playwright and actor who moved to the United States in 1883. Among his most famous works is the libretto of John Philip Sousa's El Capitan. Klein's brothers included the composer Manuel Klein and the critic Herman Klein. Klein was traveling aboard Lusitania with Broadway impresario Charles Frohman and fellow playwright Justus Miles Forman. Klein was lost when the Lusitania was torpedoed and sunk on 7 May 1915.
Family background
---
Charles Klein, 48, was born in London, England on 7 January 1867 to Hermann and Adelaide Soman Klein, Jews who had settled in England.  His father had emigrated to England from Riga, Latvia (then a part of the Russian Empire). In Norwich, Hermann Klein became a professor of foreign languages at the King Edward VI Grammar School, while Adelaide taught dance.
Charles Klein had five brothers. Max became a violinist. Manuel became a composer and later musical director for the London Hippodrome. Herman became a music critic and voice coach in New York. Alfred became an actor. He had another brother named Philip. Charles also had a sister named Adelaide.
Klein was educated at North London College.
New York
---
Klein moved to New York City in 1883. Klein unsuccessfully made a try at acting, but his small size and nervousness kept him to small character parts.  He appeared in
Little Lord Fauntleroy
and other juvenile roles such as
The Messenger from Jarvis Section
and
The Romany Rye
.
Instead of remaining typecast, Klein turned to writing plays in 1890, when he was commissioned to revise The Schatchen, a play in which he was acting. A collaboration with Charles Coote on A Mile a Minute soon followed. He read plays as a censor for Charles Frohman for a time, but the 1897 production of Heartsease by Charles Frohman established Klein as a serious dramatist. That play he co-wrote with Joseph I. C. Clark.
Klein wrote the libretto of John Philip Sousa's El Capitan, an operetta which continues to be revived occasionally. Klein's melodramas, such as The Auctioneer and The Music Master, focused on themes of then-contemporary life in the United States, and were among the most successful playwrights of the time period. Klein had found success with writing comedies such as A Paltry Million and The Lion and the Mouse. The last play had been inspired by a visit to the U.S. Senate and concerns a young woman taking on a powerful business tycoon.
Private life
---
Charles Klein and Lillian Gottlieb were married on 10 July 1888 and together they had two children – Philip Klein, born 24 April 1888, and John V. Klein, born 2 July 1908.  Both children were born in the United States and were American nationals. In 1909, Klein filed a declaration to become a United States citizen, but the process was incomplete at the time of his death.
In London, Klein's address was 3 Netherhall Gardens, Hampstead NW.  His American residence was in Rowayton, Connecticut, United States.   Klein had booked passage on the maiden voyage of theTitanic in 1912, but a last minute business appointment made him miss the liner's fatal voyage.
Lusitania
---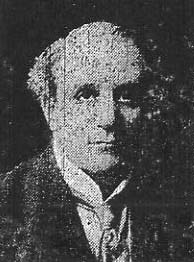 image:  

New York Times

, Saturday 8 May 1915.
Aboard the Lusitania, much of his company was spent with Charles Frohman, Justus Miles Forman, Josephine Brandell, Rita Jolivet, George Vernon, and Wallace Phillips.  Klein had been working on a new play at the time of the voyage in 1915 and brought it to Frohman for his approval.  He had tried to get Frohman to leave his cabin more, but Frohman was in pain and often took meals in his room.
Klein, Forman, Jolivet and others on the night of 6 May were in Frohman's cabin for a party.  Captain Turner, Staff Captain Anderson, and Alfred Vanderbilt all made brief appearances.  The ship's barbers. Lott Gadd and Reg Nice, were also invited.
On the afternoon of 7 May, Klein was in the smoking room with Fred Pearson discussing church organs when George Kessler, who had just bought a ticket in the ship's pool, passed by.
"Didn't you know that Fred and I are the Aeolian Company's best customers?"  Klein asked Kessler.
Charles Klein did not survive the disaster. His body was reportedly identified by James Brooks by his clubfoot, although Klein's name does not appear on the list of recovered victims.
His wife Lillian remarried in October 1921, in England, to Frank C. Flanagan, a British national. His son Philip Klein would become a screenwriter and producer in his own right.
Related pages
---
Charles Klein at the Mixed Claims Commission
---
Contributors:
Judith Tavares
References:
Hickey, Des and Gus Smith.  Seven Days to Disaster.  G. P. Putnam's Sons, 1981.
The New York Times, Saturday, 8 May 1915, page 4.
The New York Times, Sunday, 16 May 1915.
Preston, Diana.  Lusitania:  An Epic Tragedy.  Berkley Books, 2002.
Who's Who in America, 1897-1942, pg. 684
"Charles Klein." Wikipedia: The Free Encyclopedia. Wikimedia Foundation, Inc. 22 July 2004. Web. 20 July 2011. <http://en.wikipedia.org/wiki/Charles_Klein>