Dr. James Houghton Saloon Passenger Saved

image:  Michael Poirier/US National Archives

Born
James Tilley Houghton 23 July 1885 Saratoga Springs, New York, United States
Died
25 March 1931 (age 45)
Age on Lusitania
29
Ticket number
46167
Cabin number
E 64
Lifeboat
Damaged collapsible
Rescued by
050 or a trawler, Stormcock
Traveling with
Marie Depage
Occupation
Surgeon
Citizenship
United States
Residence
Troy, New York, USA
Spouse(s)
- Mabel Parsons (c. 1916 - ?) - Caroline Howard Prichitt (1929 - ?)
Dr. James Houghton, 29, was from Troy, New York.  He was a doctor traveling with
Marie Depage
 aboard
Lusitania
, and his college classmate
Richard Freeman
also happened to be on board. He was working for the Red Cross in the Western Front hospitals. Houghton survived the
Lusitania
sinking of 7 May 1915. Marie Depage and Richard Freeman died in the disaster. Houghton was born on 23 July 1885, the son of Warren Houghton, a New York State Supreme Court Justice.  James Houghton was educated by private tutors and enrolled in Harvard, where he became a member of the Pi Eta Society. Houghton received his Bachelor's degree in 1908 and his medical degree from Harvard Medical School in 1911. Houghton worked for the City Hospital of Boston. In February 1914, his father was rushed to the hospital for emergency surgery for appendicitis. The operation was not successful and Justice Houghton died on 14 February 1914. In 1915, Belgian Red Cross fundraiser Marie Depage solicited Houghton for help. They would work on the Western Front field hospitals with her, her husband Dr. Antoine Depage, and nurse Edith Cavell.  Dr. Houghton had told Marie that he signed a new will the night before leaving New York on the
Lusitania
.  Marie had not, in response describing herself as a "happy fatalist" (Hoehling/Hoehling, 79). While on board, James found out his is old college friend, Richard Freeman was also on board. They had known each other since sophomore year at Harvard. James arranged for them to sit together in the dining saloon with
Carlton Brodrick
and
Scott Turner
. James was in his cabin, E-64, when when the 
Lusitania
 was hit.  He found Marie Depage and Richard Freeman on A-deck, where they had seen the submarine and torpedo strike the ship. Houghton recalled that Marie and Richard were covered in spray and soot, and that Richard was happy to have witnessed the torpedoing. Richard went on to assist in the lowering of lifeboats and be of use wherever he could be, and James and Marie worked busily to calm women and children and assist them into the lifeboats.  Houghton then saw Freeman give his lifejacket to a woman, and then the two men joked for a moment or two. Houghton wrote to Richard's father:
I suppose it seems strange to you that under such tragic circumstances there should have been so much joking and it seems strange to me now and the only way I can explain it is that we were all under a terrific strain and by making witty or silly remarks we could at once cheer up those about us and relieve our own feelings.
According to Hoehling and Hoehling, Marie also helped bandage the hand of
Matt Freeman
, the amateur lightweight boxing champion of England, who had hurt his hand in assisting the lowering of lifeboats. A letter from James Houghton to Richard Freeman's father relates a story of Marie bandaging Richard Freeman's hand. As the water rose up to the decks, Marie and James made for the rail.  They jumped from the port side just as the deck was awash and were caught by the suction. Dr. Houghton was hit in the head as they went under and the force of the water separated them.
As I sank I was struck by some wreckage but came to almost immediately. As I was whirled about in the whirlpool created by the sinking ship I escaped death by an inch at least a dozen times. There was the most astounding [amount] of wreckage being whirled about and I am certain that all the others were struck by some of it. I like to think that this is what happened for when I go, I would ask nothing better than such a speedy and painless death.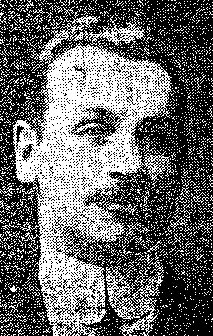 Image courtesy Mike Findlay.
Marie became entangled in ropes lying on the deck, but managed to get herself free.  Dr. Houghton then saw Marie struggling, but then she was swept away.  When he came up, Marie was gone. Dr. Houghton got aboard a damaged collapsible and was rescued by the 
050
 or a trawler before he was transferred to the
Stormcock
.  Before rescue, one account given said that he saw 
George Vernon
 go mad and dive off the lifeboat. Houghton was saved with only the money he had in is money belt. With the money he had left, he labored whether to spend it on a hat for Marie Depage's funeral or buy flowers. He decided to buy flowers. James Houghton married Mabel Parsons around 1916. They had a son. He married Caroline Howard Prichitt in 1929. Dr. James Tilley Houghton died on 25 March 1931.
Related pages
---
James Houghton at the Mixed Claims Commission
Links of interest
---
James Houghton - Lest We Forget: The Lusitania
---
Contributors:
Heather Houghton (granddaughter of James Houghton) Barbara Hookings (granddaughter of James Houghton) Richard Bailey Michael Findlay Jim Kalafus, USA Michael Poirier, USA
References:
Hickey, Des and Gus Smith.  
Seven Days to Disaster
.  G. P. Putnam's Sons, 1981. Hoehling, A. A. and Mary Hoehling.  
The Last Voyage of the Lusitania
.  Madison Books, 1956. Kalafus, Jim, Michael Poirier, Cliff Barry and Peter Kelly ( 2013 ) "Lest We Forget : The Lusitania." 
Gare Maritime 
(ref: #10962, accessed 21st May 2013 08:03:29 PM) <
http://www.encyclopedia-titanica.org/lest-we-forget-the-lusitania.html
>.