Dr. Owen Kenan Saloon Passenger Saved
image:  courtesy Tom Kenan
Born
Owen Hill Kenan 23 May 1872 Dupin County, North Carolina, United States
Died
9 July 1963 (age 91) Wilmington, North Carolina, United States
Age on

Lusitania

42
Ticket number
46143
Cabin number
B 100, moved to B 22
Traveling with
none
Rescued by
Unknown
Interred
Arlington National Cemetery, Arlington, Virginia, United States
Occupation
Physician
Citizenship
United States
Residence
Wilmington, North Carolina, United States
Other name(s)
none
Spouse(s)
?
Owen Kenan (1872 - 1963), 42, was traveling aboard
Lusitania
to escort his niece Louise back to the United States from Europe. As the ship was sinking, he stood by
Alfred Vanderbilt
 and
Ronald Denyer
by the port side boat deck. Kenan and Denyer jumped overboard.  Kenan survived the sinking.
Life
---
Owen Kenan was born to James Graham Kenan and Annie Hill Kenan in a plantation house in Dupin County, North Carolina, United States on 23 May 1872.  He was also grandson of Owen Rand Kenan, Confederate congressman, great-grandson of Thomas Kenan, U.S. Senator, and great-great-grandson of General James Kenan of the American Revolution. Kenan was educated at University of North Carolina Chapel Hill, where he roomed with his first cousin, William Rand Kenan Jr. of Wilmington, North Carolina. He also Horner's Military Academy, Oxford, NC and graduated from the College of Physicians and Surgeons in Baltimore, Maryland. In 1901 he attended the wedding of his cousin Mary, at the Kenan family plantation of Liberty Hall, in Kenansville, North Carolina. She married Henry Flagler of the Flagler Railroad.  Through this connection, Owen became the house physcian for the Flagler Palm Beach hotels during the winter season and also became Flagler's personal doctor. Kenan purchased an apartment in Paris, France, in 1910 and began collecting art. He stored in his various collections in his homes in Paris, Wilmington, and Florida.
Lusitania
---
In the spring of 1915, Kenan needed to close his apartment and escort his niece Louise back to the United States.  He booked the 
Lusitania
 for his sailing to Paris. Originally assigned to B 100, Kenan was placed in cabin B-22. After the ship was torpedoed on 7 May, Kenan stood with 
Alfred Vanderbilt
 on the port side of the Boat Deck (A deck) by the verandah café.  When the water came up to meet them, Kenan and Vanderbilt's valet,
Ronald Denyer
jumped overboard.  Kenan went down and down, but an air bubble from the ship sent him back to the surface.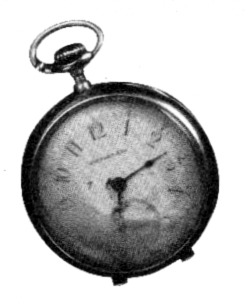 The watch Owen Kenan had when he was on the Lusitania. Tom Kenan collection.
He remained hosptialized for awhile and finally returned home a few months later.
Continued service
---
Kenan returned to the United States and volunteered for the Ambulance Corps in France. For his work in France, Kenan received the Croix de Guerre. Kenan was given the title of Colonel for his service. After the death of his first cousin Mary Lily Flagler Bingham in 1917, Kenan volunteered for the for the American Expeditionary Forces Medical Corps and relief Mission to Russia during the Russian Revolution. Kenan served in Russia until 1919. In 1924, Kenan and his second cousin, Louise Wise Lewis, hosted a final one night gala ball in Mary and Henry Flagler's estate of Whitehall before the estate's sale. Kenan kept a house in Palm Beach, Florida, for many years and later moved back to Wilmington, where his cousin and sister-in-law Sarah Graham Kenan and cousin Jessie Kenan Wise had homes. Owen Kenan passed away on 9 July 1963 of a cerebral hemorrhage while living at the Cape Fear Hotel in Wilmington, North Carolina, USA at age 91. He is buried in Arlington National Cemetery in Arlington, Virginia.
Contributors
Tom Kenan, USA Michael Poirier, USA Tony Rivenbark