Lusitania
researchers state to be over 90% accurate; however, inquiries have been sent in asking about names of people who, by family history are said to have perished on the 
Lusitania
, has to the creation of this section of the site. Can any fellow researchers reading this site can verify if any of these mentioned people could in any way have possibly been on board the Lusitania for her last voyage? So, why aren't some people who, according to family history, were on the Lusitania, not listed?  Here are some reasons:
Passenger and crew lists for one reason or another can be inaccurate.  These may include last minute changes, missed bookings, reshuffling of crew, etc.  Again, the Cunard Confidentiality Report is considered to be highly accurate, but this is still possible.
The person in question traveled under a pseudonym.  This is not an uncommon occurence.  For instance, second cabin passenger David Samolescu traveled under the name "Dave Samuels."
These people were on another ship that was torpedoed, but it was not the Lusitania.  Considering the time period was World War I, several ships fit this description.  For instance, it could be possible that there could be confusion between the Lusitania and the Hesperian, both of which were sunk by German submariner Walther Schwieger.
These people were lost on a Lusitania, but a different Lusitania.  A Portuguese ship named Lusitania sank in the late 1800's. Unfortunately, I don't have the exact date or the exact statistics and death toll.
The name was misspelled on the passenger list.  This is very common and I've received a number of emails where the relative couldn't find the information because the name was spelled wrong.
So, what to do if you are looking for someone who is not on this site's passenger or crew list?  How do you verify if they were?  Or, what if you know someone in your family history was on the ship, but you aren't sure what the name or sex of the person was?  The following is an article by contributor John Walmsley detailing his journey in finding a relative who was on board, despite having very little information to go on at the start:
Search for a Lusitania Victim by John Walmsley
Susan "Suzie" Coll
---
Contributor Sylvia Droughan has family insisting that one of theirs, Suzie Coll, was a passenger on board, but not she is not listed on the passenger list.  Sylvia is looking further into the matter and will keep us posted.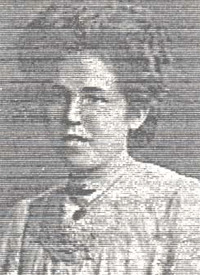 image:  Sylvia Droughan Collection Susan "Suzie" Coll was the daughter of Myles Coll and Margaret McMahon, of Airdrie, New Monkland, Lanakshire, Scotland.  She was known for her "beautiful" red hair and was said to be a beautiful singer as well.  Among her accolades was the Queen's Award, given to her for her skills in sewing. She had travelled to Australia before World War I to work as a dressmaker in Melbourne, where she met a young man whom she either married or was about to marry.  Tragically, he was killed in a horse and buggy accident. Some time later, she was on her way back to Scotland for a baby christening, and booked passage on the 
Lusitania
.  Her brother Francis had just had a baby girl who he had named after his sister Susan.  Suzie was to be godmother to the child, but she never made it back home.
William Alex Lindsay and Esther Davenport
---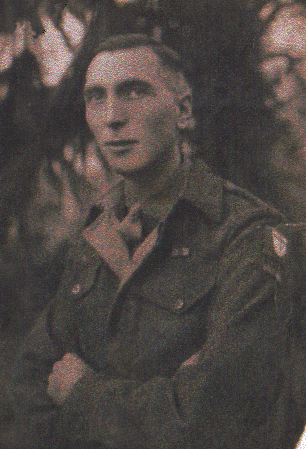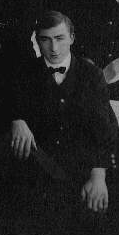 Alex Lindsay (image credit:  Lois Lindsay) Lois Lindsay is looking for records that may indicate the presence of both Alex Lindsay and Esther Davenport as members of the crew on the Lusitania's last voyage. Alex Lindsay was born sometime around 1869 - 1870 and married Esther Davenport on 6 December 1904 in Blackpool, England.  According to Lois, the married couple worked as steward and stewardess on the ship.  They had left their son in the care of a Mrs. Walker in Birkenhead in 1915 when they died when their ship was torpedoed. Alex was 44 and Esther was 34.
Jean Quere, Juliette Morice, and children
---
This query comes from Marie-Jeannie Agier Martin, who is looking for these people.  They were returning from a voyage to Brazil and presumably sailed on theLusitania.