Justus Miles Forman Saloon Passenger Lost
image:  Randy Bryan Bigham Collection
Born
Justus Miles Forman 1 November 1875 Le Roy, New York, United States
Died
7 May 1915 (age 39) At sea
Age on Lusitania
39
Ticket number
14469
Cabin number
D 2
Traveling with
- Charles Frohman (colleague) - Charles Klein (colleague)
Body number
Not recovered or not identified
Occupation
Writer
Citizenship
United States
Residence
New York, New York, United States
Spouse(s)
None
Justus Miles Forman, 39, was a writer of novels and plays.  He was traveling aboard
Lusitania
with
Charles Frohman
and
Charles Klein
, where Frohman was to find a market for Forman's play,
The Hyphen
. Before boarding, Forman had been anonymously warned that
Lusitania
would be blown up, but he disregarded the warning and sailed anyway. Forman, Frohman, and Klein were all lost in the
Lusitania
disaster. Forman's body was either not recovered or not identified.
Early life
---
Justus Miles Forman (1875 - 1915), 39, was a writer of novels and plays.  He was born to J. M. and Mary Cole Forman on 1 November 1875 in Le Roy, New York, United States.  He lived and attended school in Le Roy until his mother's death.  He then moved to Minneapolis, Minnesota where he lived with his half-brother Frank W. Forman.  Justus then went on to attend Yale University in New Haven, Connecticut.  He graduated in 1898. Forman continued his studies in Paris, France and wrote what he called "little fluffy things" which American magazines quickly snapped up.  He received much fan mail from ladies who wanted to know "whether I was as handsome as my heroes always were.  I refrained from telling them."  Justus Miles Forman never married. He spent part of the year in Minneapolis, but he also had a New York City address: 14 East 37th Street.  Forman was also a worldwide traveler.  Justus Forman traveled through Europe, Australia, New Zealand, and the South Pacific and submitted writings of his travels to a number of magazines.
Life's work
---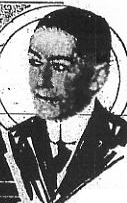 Image:  

Cleveland Plain Dealer

, Monday, 10 May 1915, Page 1.
Forman was also a respected novelist, having written 
The Opening Door
, 
The Unknown Lady
, 
A Stumbling Block
, 
Jason
, 
Journey's End
, and 
Garden of Lies
.  His novels were very popular and according to one newspaper article, Forman received good prices for his short stories and the serial rights to his books abroad sold for more than any other American writer. At the outbreak of World War I, Forman wrote his first play, 
The Hyphen
.  The title meant the hyphen in the term "German-Americans" and "Irish-Americans" with whom the play largely dealt.  The drama centered around how the patriotism of people who were either "German-American" or "Irish-American" were questioned due to the war going on in Europe, and whether they favoring Germany, Ireland, or the United States. The Hyphen opened at the Knickerbocker Theater in New York to less-than-packed houses.  Disappointed, Forman appealed to producer 
Charles Frohman
 to help him find a better audience across the Atlantic.  Thus, in May 1915 Forman booked passage on the 
Lusitania
 with Frohman and
Charles Klein
.
Lusitania
---
Forman's butler would later relate a story that happened shortly before departure.  Forman received a phone call from an unidentified man with a German accent who warned that if he sailed on the 
Lusitania
, he would be blown up.  The German promptly hung up and Forman said to his butler, "Can you beat that? Probably one of the boys, a practical joker!" His chauffeur on the way to the ship was also concerned, saying, "Look here Mr. Forman, don't you think you are taking a lot of chances sailing when that bunch of Germans is waiting to blow 'er up?" Forman only shrugged the comment off, saying, "What chance have they of catching Justus Miles Forman? I should worry!" Reaching the pier, Forman discovered that Frohman and several others had received similar warnings.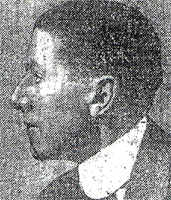 Image:

The Boston Globe

, Globe Pequot Press. Guilford, CT. Courtesy Carole Lindsay.
Forman, Klein, and Frohman formed part of a theatrical group that spent much time on board together, and included actresses
Rita Jolivet
and
Josephine Brandell
, their admirer
Wallace Phillips
, and retired singer
George Vernon
. Klein and Forman often tried to persuade Frohman, without much success, to leave his room.  Frohman was a shy man and had pain in his leg from a bad fall from some years previous, and did not want to leave his room. However, Charles Frohman did present the men with a bottle of champagne to be sociable.  He also reassured Forman about the misfire of
The Hyphen
and promised, "Charley will introduce you to the best theater people in London." Forman, Klein, Jolivet, and others were among the guests at Charles Frohman's party on the night of 6 May. Justus Forman did not survive the 
Lusitania
 disaster and his body was not recovered.  His niece, Katherine Forman Barratt, had a husband who was the executor of Forman's will.  The following is from his obituary:
"When the Lusitania sank, finis was written to his last story, and now his career is as a tale that is told. No account of his final great adventure has come back from the scene of his tragic close. Those to whom his coming was a pleasure and who will never again welcome him, can only surmise that he met his end calmly and without dismay or fear, as an American gentleman should, and that came to his comfort and support that dominating vital sense which characterized his life and will ever be associated with his memory in the mind of his friends. He must have died as one who goes forth expectantly and wholly unafraid in quest of lands unknown, but filled with possibilities of happy venturing."
Related pages
---
Justus Miles Forman at the Mixed Claims Commission
---
Contributors:
Judith Tavares Randy Bryan Bigham
References:
Belluscio, Lynne.  Justus Miles Forman.  Online.  <http://www.leroyny.com/News/2002/0520/Historical/> Hoehling, A. A. and Mary Hoehling.  
The Last Voyage of the Lusitania
.  Madison Books, 1956. Hickey, Des and Gus Smith.  
Seven Days to Disaster
.  G. P. Putnam's Sons, 1981. Preston, Diana.  
Lusitania:  An Epic Tragedy
.  Berkley Books, 2002.
Who's Who in America
, 1897-1942, page 414